Are back taxes threatening your financial future? Are you confused about what your tax settlement options are? Do you need help dealing with an audit by the IRS? For these and other tax-related issues, turn to the tax relief pros at Taxation Solutions, Inc. Our team of dedicated tax consultants is here to ensure that you get the tax help you need to have a bright financial future. We offer professional tax resolution and debt relief services to individuals and business owners alike, and we're ready to help you solve even the most complicated tax problems out there. Whether you need help negotiating an installment agreement, help with business tax problems, or assistance with lifting tax penalties, we're here for you. Call Taxation Solutions today to schedule an appointment!
Tax Resolution Pros
Licensed and Insured
40+ Years of Combined Experience
Free Estimates Available
Comprehensive Tax Relief Services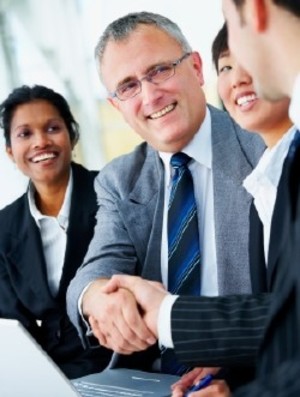 Located in Milwaukee, WI, Taxation Solutions provides top-quality tax help for residents throughout the surrounding areas. We're proud to extend our tax resolution and tax relief services to individuals and business owners in Shorewood, Glendale, Menomonee Falls, Brookfield, Waukesha, Greenfield, Cudahy, West Allis, and Franklin. Our tax consultants have over 40 years of combined experience working in the field, and that means that there are virtually no tax problems we can't resolve. When you contact us for help with back taxes, business tax problems, or other tax-related issues, we'll be sure to come up with a unique approach that takes your specific needs into consideration. We have in-depth knowledge of all state and federal tax codes, so you can trust that you're in good hands when you choose to work with Taxation Solutions. 
At Taxation Solutions, our tax consultants can help you with any tax settlements or tax negotiations. Our team can even provide you with audit defense, and we have a tax attorney on staff to handle any of your tax-related legal questions. There's really no end to our expertise, and you can count on us to help with tax penalties, tax settlements, and so much more.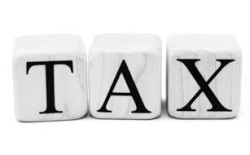 As a locally owned and operated tax relief company, we have a vested interest in helping all of our clients succeed in relieving their debts and improving their financial situations. Unlike most tax relief companies out there that want to find the quickest solution to a tax problem, we'll take the time to work with you one-on-one to ensure that we come up with the right resolution to your tax issues. To discuss your options for tax settlement or to schedule an appointment with our trusted team of tax advisors, call or e-mail Taxation Solutions today. We offer free estimates for all of our tax resolution services, and we're available to help you when you need it the most!
For your security and peace of mind, Taxation Solutions, Inc., is fully licensed and insured. We're also proud to be respected affiliates of the American Society of Tax Problem Solvers (ASTPS).